FSN Funeral Homes,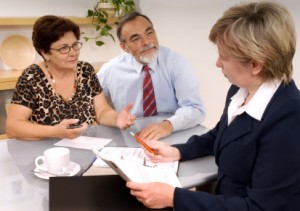 Working with my parents pre-planning.  How do I know what FH's are independently owned vs big corporation?  What should I expect to pay for Funeral Home access, Casket, procession to grave site?
Chuck
_
Chuck,
Unfortunately, there aren't any definitive or universal answers for you on any of these questions, but I'll go through them one at a time and give you the best answer I can for each.
Independently owned or big corporation – From the outside, it's very difficult to know with any certainty. You can check the business website and its 'About Us' section for information, but the best way to know is probably just to ask. I would like to add that it's equally possible to get good service from a corporation and bad service from an independent as vice versa. It's really about the individual funeral home's reputation, not who owns it.

Pricing for Funeral Home access, casket or procession to grave site – Again, there is no hard and fast answer here. Your best bet will be to go to the websites of funeral homes in your area and shop around. Treat it like you would any other service you want to buy. Due to the "Funeral Rule" enforced by the Federal Trade Comission, funeral directors must give you an itemized list detailing the pricing for each of their services up front. Contact a few of your local funeral homes and get that list.
I would caution that the cheapest services are not always equal. Check user reviews if they're available, and if they're not, ask around the community to find out if other people have been pleased with the services they and their loved one received.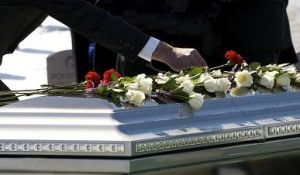 Here are some tips I can give you:
Make sure you are only paying for the services you want – Package deals are great, except when they include services you don't want. Why? Because whether you want it or not, you're probably still paying for it. When pre-planning you have time to shop and think. Cherry-pick the services you want and work to get the best prices you can. Then, get it in writing. 

Caskets are marked up – While there are no definitive price ranges on caskets, you can be sure that they are marked up. Funeral homes are a business and they are working to make a profit. They have to so they can stay in business. Legally, they cannot refuse or charge extra for using a casket you purchased somewhere else. Casket shopping can be done online and across the country. Still, if you find the casket you want at a price you prefer somewhere else, you might bring that price to the funeral home you are going to use and see if they are willing to match.
Funeral Consumers Alliance – There is a volunteer organization that helps with exactly what you are trying to do. Some of the more active ones have actually already done a lot of the legwork on price comparisons. Here is a link to their list of states. Pick yours and see if they have any additional information that can help.
Pre-planning a funeral is important because it allows you to make these decisions and nail down the pricing when you aren't overcome by grief. Don't be afraid to take your time and get the best information you can!
Thanks,
Ed