Here at FSN Funeral Homes, we strive to find the best advise for the questions so commonly asked about funeral planning and the details that come along with it. Here is a list of the most frequent questions and their answers. If you have any questions, please feel free to ask.
FAQ : Funeral Planning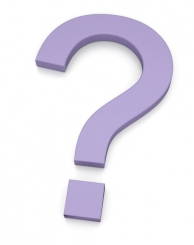 What do I need to know about funeral planning?
There are a few basics you should always keep in mind when planning a funeral.
Be informed and ask questions.
Go over all options available at several funeral homes, making sure the funeral home you chose is suitable for your personal needs and budget.
Request an itemized price list.
Make the arrangements for a personalized service to honor your loved one.
Who do I need to contact first when pre-planning a funeral?
When pre-planning a funeral you can call the funeral home directly and work with the funeral director there, or you can contact an Estate Planning attorney.
How much does an average funeral cost?
The average funeral in today's time is somewhere between $6,000 – $8,000.  This estimated price includes, all services provided by the funeral home, casket/urn, burial and cemetery arrangements.
Do you have to buy all the funeral merchandise (caskets and urns) from the funeral home providing your services?
No. Most funeral homes carry a selection of caskets and urns that are available for immediate use, however, there are usually cheaper or more elaborate options available that funeral homes can easily access within a 24 hour notice. The key is to ask. Ask as many questions as necessary, to make you feel comfortable with the decisions you are about to make.
More over, you don't necessarily have to buy the casket or urn from the funeral home providing your service. Third-party dealers sell reduced cost caskets and urns over the internet, funeral supply stores and even bulk stores such as Costco and Sam's Club. Legally, the funeral home has to accept the casket or urn purchased outside of their business without any fees.
Will funeral homes give me prices over the phone?
 Yes. There is a law known as The Funeral Rule that requires all funeral homes to give itemized prices in person, or if you wish, over the phone. This allows you to compare prices and services offered by several funeral homes to better plan a service suitable for your situation.
Should I include funeral costs and plans in my will?
No. Often times, personal wills aren't accessible until weeks or months following death. People commonly leave funeral directions with their executor of their estate or attorney as well as sending a copy to loved ones.
What is a funeral director?
 Funeral directors are trained professionals, the administrators of the funeral home. They will walk you through the entire funeral planning process. By making arrangements for transportation, completing any necessary paperwork, and implementing choices made by the family about the funeral and burial or cremation.
What is a eulogy?
A eulogyis a tribute to the loved one who has passed. It is a heartfelt goodbye to honor and celebrate the life of your loved one. A eulogy is usually read during the funeral or memorial service by someone close to the deceased.  
How much input does the family have when it comes to arranging the specifics?
The family is often the main source for personalizing a funeral service. Between the location, timing, service style, public or private services and the personal touches that make the service special the family members are the ones who primarily make the decisions.
We have family coming from out-of-town, how long do we have to plan the funeral?
It really depends on your religious background when it comes to the time allowed before burial. However, the average time between the death and burial is 6-7 days. If more time is needed, it is often allowed, but it depends on the situation. If the deceased is cremated, the time between cremation and the burial or disbursment of ashes can be as long as you need it.
If a loved one dies out-of-state, can the local funeral home still help with the arrangements?
Yes. They will coördinate and arrange transportation to and from one state to another. They will assume responsibility for the funeral services and be able to provide all the information needed.
Tags: Funeral Directors, Funeral Homes, Funeral Laws, Funeral Planning, Funeral Pre-Planning, Funeral Services, Memorial Service, Post-Death Procedures