Often knowing where to begin is the most challenging aspect of funeral planning. When choosing what funeral home to use, there are many factors to consider. The first of which is whether to use a locally-owned funeral home versus a corporate funeral home. Each have their advantages, yet the overall approach and guidance may be different.
To understand the advantages of using a locally/family-owned funeral home, FSN Funeral Homes spoke to Larry Don Graves, owner of Sam Houston Memorial Funeral Homes in Huntsville, TX. Mr. Graves gives us great insight into the benefits of using a locally-owned funeral home.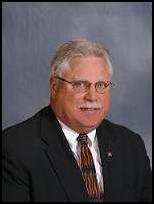 FSN Funeral Homes: What is the most significant advantage of using a locally/family-owned funeral home over a corporate funeral home?
Larry Don Graves: "A family owned funeral home's major desire is always about the service and care given to the family. We focus on catering to the specific needs and wants of the deceased and their family because we are not just a business and they are not just our customers. They are part of our community and part of our daily lives. In fact, most  mom and pop-owned funeral homes, have a strong sense of community — often giving back to that community in a variety of ways. Corporate-owned funeral homes often do not have this same in-depth connection with the local community."
FSN Funeral Homes: As a family-owned funeral home what is your approach or relationship with local families?
Larry Don Graves: "We don't view families as customers, but rather as friends and neighbors. We want families to know they can trust us. We care about them, not only in times of need, but also in happy times. So whether it's at Little League baseball games, church, the grocery store, or anywhere else — we strive to create more of a warm, family relationship, rather than an impersonal, business relationship. This means they may see both the good and bad about us, but it also means they see us as a real people and not just a building somewhere. We value them as unique individuals, not nameless customers."
FSN Funeral Homes: How do local funeral homes guide families through the funeral planning process?
Larry Don Graves: "For our funeral home in particular, we focus on the families needs and wants. We don't believe in pushing families in a particular direction or overstepping our place with the advice we give. Instead of telling the family what to do or what they need, we begin by asking them how we can serve.
For locally/family-owned funeral homes in general, they tend to be listeners and servers, rather than salespeople.
Although not councilors, even though they might seem that way, they are facilitators within the community. The small-town, family funeral homes work hand-in-hand with the local ministers, social clubs, schools, newspapers, and florists to take care of the needs of the family. As a result, the focus of the funeral home is to take care of the family regardless of the challenges."

FSN Funeral Homes: Sam Houston Memorial Funeral Home is a family-owned funeral home, but also has 3 locations in Texas. What is the benefit of having multiple funeral home locations in a regional community? How does that differ from corporate funeral homes?
Larry Don Graves: "With multiple locations, we are able to give families the services they need where they need  them. This also allows us to give families more for less. We can cover a larger area because each location helps support the other with the use of vehicles, equipment and supplies. More than that, it challenges each location to be competitive with each other as they serve families independently. The healthy competition between the locations makes each one want to be the best of the three. So each location is strongly committed to their community and being attentive to the needs of the each family, instead of a 'Here's a catalog, pick out what you want.' It all boils down to attitude; the people who need our services are friends and neighbors, rather than customers."
During a time of loss, it's often more comforting to turn to someone familiar to take care of you through the funeral process.  For many generations, locally-owned funeral homes and their directors have and will continue to serve their communities in a caring, professional manner. When planning a funeral consider the added benefit of a funeral director who personally knows your traditions, values, family, and even you. A true sense of community is the difference between family-owned funeral homes and corporate funeral homes.