Funeral service providers are not all created the same and do not always offer the same services you might be expecting. When planning a funeral, you don't always have a lot of time to make arrangements – so, learning the ins and outs of funeral planning ahead of time can help for when the time is necessary.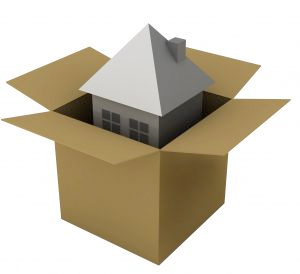 There are three categories of funeral providers to choose from.
Full Service Providers
Specialized Service Providers
Limited Service Providers
Full-Service Funeral Providers
Full service providers offer the most options and services when it comes to funeral planning. They can fulfill any service request at any time. The services available are:
Facilities for people to gather in for visitations and ceremonies.
Vehicles such as a hearse and limousines for funeral processions.
A large range of caskets, urns and other funeral service merchandise.
Keep in mind – that when using Full Service funeral home they often don't offer simplified services with the same attention to detail as they would for a more elaborate full service ceremony.
 Specialized Service Providers
Specialized service providers offer similar service options as the full service funeral homes do but on a more limited basis. The services are:
Facilities for people to gather in for visitations. Typically they are smaller than the full-service providers buildings – and only have one or two rooms for services and ceremonies.
Vehicles may or may not be provided, and hours of operation may be shorter.
Small range of funeral merchandise, including caskets and urns. They are typically in a building similar to doctors office in appearance.
Limited Service Providers
Limited service providers usually arrange direct cremation and burials without ceremonies.
The services they offer are usually limited when it comes to completion of documentation and transferring the deceased to the crematory or cemetery.
Merchandise choice is very limited.
Make sure that the services and merchandise they offer are adequate for your situation. They are often very limited and precise when it comes to providing funeral services, however they are often the least expensive option.
Keep in mind…
When 'shopping' for a funeral home provider, take care to go over all the details before signing any contracts. You can use the Funeral Home Comparison Checklist to help you when planning a funeral, by comparing prices and services offered at the funeral homes in your area.
Once you have chosen the funeral home to coordinate and provide your services, you will sit down with a funeral director to start planning and arranging the funeral. The whole situation is a bit intimidating if you are not sure of what to expect and how to express your concerns. By educating yourself about funeral and cemetery terminology as well as the means needed for pre-planning a funeral ahead of time, you will feel more comfortable when making the arrangements.