Grief can sometimes feel like waves that come and go, rushing you with emotions. The heartache can leave us numb – but memorializing our loved ones can help us get through it. Honoring the life and joy that your loved one brought to you is a great way to start moving forward in your own life.
Everyone copes with grief differently. Grief is something that doesn't just go away, it takes time, effort and acceptance. Finding a new hobby, or creating a memorial for your loved one can help exponentially during this emotional time. Hold on to memories by memorializing their life.
Ways to create a memorial
Memorial scrap quilt
Create a scrap quilt by turning your loved ones old clothing into a quilt. You can use any fabric or pattern to create a nostalgic quilt that will keep you warm with memories.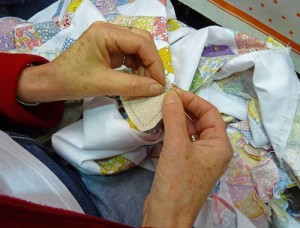 Write a song
Music has a calming effect on people. It is a way to express your emotions without having to say a word.
If you play an instrument or enjoy singing – create a song honoring your loved one and it record it on tape, CD or to your computer. It will be something you can hold close for years.
Plant a memorial garden
Planting a garden in honor of your loved one is a great way to memorialize their lives. Include their favorite flower, or their birth-month flower. Once you have created a memorial garden, it will be a place for you to visit and think of your loved one.
Create a scrapbook
Putting together a scrapbook might be difficult at first, but once the initial emotions have set in, you can create a book that will honor your loved one. Including pictures, favorite readings and poems, stories and fond memories.
Memorial Jewelry

Memorial jewelry, also known as mourning jewelry has been around since Victorian times. Mourners would wear jewelry containing ashes, strands of hair or soil from the graveside, over their heart bringing them peace of mind and comfort. It is a way to memorialize and honor your loved one while keeping them close to you always. You can also have diamonds made from your loved one's carbon signature.
Personalizing their headstone
A personalized headstone is something that will be there for centuries, giving great honor to your loved and a special place for family and friends to visit.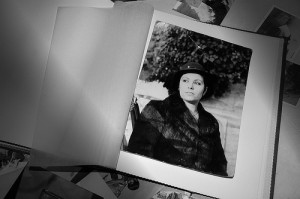 Donate to a favorite charity
If your loved one was passionate about a certain cause or charity, you can make a donation in their honor. You might also consider creating your own charity in honor of your loved one.
Create a scholarship
Creating  a scholarship in your loved ones name is a great way to keep their memory alive. Others will benefit from your generosity and your loved ones name will live on.
Create a memory book
Start a book with your loved one's picture, name and any special information about them. Write your favorite memories about their life and the time you shared. After you finish, put your book into a shipping box.
Write out a list of close friends and family members with their addresses. Include your name and address at the end of the list.
Include a pre-paid credit card for postage.
Include a note to your friends and family. Ask them to write their favorite memories of your loved one and any pictures they would like to share. Ask them to then send it on to the next person on the list.
Send it to the first person on the list.
Once you get your memory book you will have pages full of uplifting stories and joyful memories to hold close and honor your loved one.
Whatever way you choose to memorialize your loved one's life will be special and be cherished forever. You can't go wrong when speaking from your heart.
Special thank you to boobook48 and Rickydaivd for the beautiful pictures via Flickr