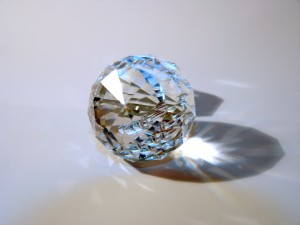 Memorial jewelry has become an increasingly popular way to memorialize and remember loved ones who have passed away. For those who are in mourning, it is a wonderful way to begin the healing process. It helps to know that a small piece of your loved one will always be close, both in spirit and physical form.
Memorial jewelry, also known as mourning jewelry has been around since Victorian times. Mourners would wear jewelry containing ashes, strands of hair or soil from the graveside, over their heart bringing them peace of mind and comfort. It is a way to memorialize and honor your loved one while keeping them close to you always.
Create everlasting memories with Cremation Diamonds
Cremation diamonds take this unique memorial to the next level — a diamond is actually created with your loved one's carbon signature.
Cremation diamonds are made with the cremains (ashes) of your loved one.
In the case of burial rather than cremation, diamonds can still be made from a lock of hair instead.
Cremation diamonds come in an array of different sizes, cuts, settings and brilliant colors.
They can be set just like regular gems: in rings, pendants, necklaces, earrings, and keepsakes.
If cremains are used: It takes 250g of cremated remains to create a brilliant cremation diamond.
Several dozen cremation diamonds can be made from the remains of a single person. Loving family members are able to share the special memorial, a treasure that will always be cherished.
Cremation diamonds are also popular for those who have lost a beloved pet, and want a way to remember and cherish the memories they shared.
The cost of a cremation diamond varies depending on the size, its average range is anywhere from $1,900 to $20,000.
Creating a Cremation Diamond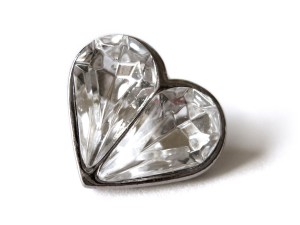 Cremation diamonds are laboratory-grown, synthetic diamonds. Although created by man, they are chemically identical to a natural diamond, and can take anywhere from 6-9 months to create.
The process of creating a Cremation diamond is long and tedious, but well worth it for the everlasting effect it holds.
The first step is to separate the carbon molecules from the ashes.
Then the carbon is turned into graphite. (This stage takes a few weeks of time)
Next, a starter crystal is inserted into the center of the graphite.
Then it is placed into a diamond press where heat is gradually increased to 2,500°.  800,00 pounds of pressure per square inch is slowly applied over a few weeks of time.
A rough crystal (diamond) has been created.
The last step is to create the shape and facets with special tools.
Each cremation diamond is unique and special. Holding deep sentiment and love inside of each sparkling facet. You will be reminded of your loved one and the inspiration they gave you every time you see the sparkle of your one-of-a-kind cremation diamond. A deeply cherished memorial that will live on in honor of your loved one.
Tags: Coping, Cremation, Cremation Jewelry