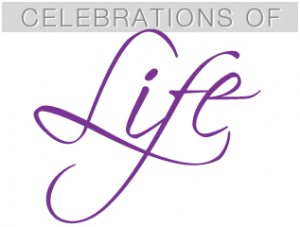 A eulogy given at a funeral service can vary greatly.
Typically given by a close friend or relative, eulogies present the difficult task of putting into words who the lost loved one was in life and how they will be remembered.
Choosing these words can be a monumental task in a time of grief. This story details the experience of witnessing a eulogy given in a refreshing and participatory manner.
My grandmother, simply put, was a building block in my life. My brothers and I spent most of our childhood weekends at her house – certainly every holiday. And because she lived only 8 miles away, she was a frequent sight at our back door bringing in squash and tomatoes from her garden or wanting us to sample some new casserole she was experimenting with.

When I was in college was when I started noticing changes in her. She became curt and easily frustrated. She took every action or non-action as a personal insult and had mood swings that were out of control. She lost interest in her church which baffled everyone. And in a few years after her doctors had first introduced us to the word "dementia" they had to explain a new word to us. Alzheimer's Disease.

After various health problems took their toll, our family maintained in-home nurses to see to her needs as long as possible. But good days grew further apart and after multiple hospitalizations, we reluctantly selected a full care facility.  While she grumbled and complained about the situation, she also was rapidly losing touch. She acted miserable after she was picked up for family events or simple outings, would throw tantrums and refuse her medicine.

While all of this hurtful difficult behavior was classic examples of this disease, the family so rarely caught a glimpse of the warm, funny and intelligent woman my grandmother had been. When she finally succumbed to her health problems and passed away, our family grieved together. We consoled ourselves with the fact that she was at peace now after years what can only be described as suffering.

Despite this sadness, her funeral was everything she would have wanted it to be. So many of her friends and family were able to attend, her flowers looked lovely and she looked well-appointed and at ease resting in her open casket. But I believe she would have be most proud of her daughter who choose to give her eulogy.

While there were a few tears when describing her mother's life achievements, my aunt spoke only briefly before turning to the congregation. She asked if anyone had any stories they wanted to share. I had never attended a funeral service where the attendees where asked to speak informally. It was as if a barrier had been removed and suddenly friends and family were eagerly standing and telling incredible stories of my grandmother.

Some were short and polite, some were the ones we had heard a million times, others were new or rambling, but all were fascinating. We even laughed together as a large group when her childhood best friend recounted a story that had been retold countless times in her family about being young girls in the 1930s and giving their dolls a bath in a washtub under the clothesline.

Walking out of the funeral home, I found myself with a smile on my face because the love in the room was truly overwhelming. I am so thankful that, after years of losing sense of who this amazing woman was, we were all reminded in a crucial moment exactly who she was and what she had meant to all of us. I believe my grandmother would have felt happy and honored to be remembered in this way.
Celebrations of Life is an on-going series that features stories submitted by you that highlight how friends, family, and even strangers celebrate the life of the dearly departed. We keep these stories anonymous to protect identities but also to illustrate the universal experience of losing a loved one. You can share your stories in the comments below.