FSN Funeral Homes,
What is the average cost to move a grave from one cemetery to a different cemetery?
Thanks,
Chaz
_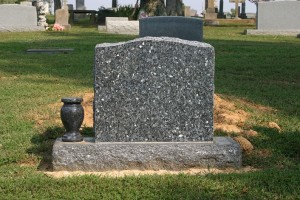 Wow, Chaz. That's quite the question.
Short answer, you would be looking at anywhere from $8,000 – $20,000, possibly more, depending on a variety of factors. Let me go into some detail for you.
Exhumation Costs
Depending on state regulations, you may need to have a funeral director present at the exhumation. $1,000 or more.

You may need state permits. Cost varies state-to-state.
If the body is recently buried in a vault or metal coffin $3,000 – $5,000 for the exhumation itself.
If not in the ideal scenario described above expect to pay more and receive less. The body may already be one with the earth or just bits of a skeleton.
Expect to pay for disposal of the previous casket. It held biological remains, so it is probably considered hazardous.
Re-Interment Costs
Transportation. If it's close by, the remains could be transported by hearse. That shouldn't be too expensive. If not, you would most likely transport via container truck and the cost could be considerably higher.

If moving to a new state, regulations apply.
You'll have to buy a new plot, new headstone and (probably) new casket. The only way to avoid the new casket is if the remains were buried in a vault and the exhumation company was able to extract it in one piece. Then the entire vault could be re-buried at the new location if state regulations allow.
Again, you may need a funeral director present for the burial. Start at $1,000.
Lastly, you may want to hold a service for the deceased. There will probably be a cost for that as well.
All told, it is an expensive process, but if having your loved one's remains close by is important to you, it is more than worth the cost.
Thanks,
Ed