A Helping Hand When Planning A Funeral

Looking for some insight on what drives the largest funeral home in San Diego, CA to provide a very personalized service for its customers?
After years of building a reputation as exceptional and extremely customer-centric, Legacy Funeral and Cremation Care is committed to highly personalized memorials. Whether you use Legacy or another funeral home, their approach to funeral planning and services is beneficial for every family planning a funeral.
The funeral directors at Legacy were kind enough to discuss their philosophy with FSN Funeral Homes.
What is Legacy's  approach when dealing with families during a time of loss?
Providing as much help as possible is our main concern. Families are dealing with many stressful and emotional situations during this time. If we can help eliminate some of these stresses, families can concentrate on healing. One of the most important qualities a funeral home should have is helpfulness.
How does Legacy help families who are planning a funeral?
Assisting families through every aspect of the funeral planning process is a major part of what we do for our clients. We help them to navigate the many funeral planning steps from paper work and filing government forms, to helping create a memorial service as unique as their loved one.
Every client works with a funeral arranger who guides them through the personal decisions needed to arrange the funeral service and burial. During the funeral arrangement conference, we will help families handle essential paperwork, such as the death certificate, obituary, and insurance matters; decide what personal funeral service and burial options are needed; and what specific personalized elements should be included in the memorial service. From start to finish, every family will receive personalized care from our experienced staff. During a time of loss, families need guidance more than anything.
How does Legacy guide families in creating a unique memorial service?
Every family is different, with their own traditions, religious views and distinctive traits that make them unique. During a funeral, family members come together in their own way to celebrate with joyous memories, tears and even a few laughs. We encourages families to create a memorial service just as individual and special as their loved one.
Organizing those personal elements is what makes a truly unique and memorable funeral service. Gathering and assembling items can be comforting, yet difficult for families. Guiding families through the process of creating a memory board, encouraging stories and memories during the service and displaying items that reflect the life of their loved-one is our way of helping them during this trying time. Inviting families to share their stories and memories as a way to facilitate healing and closure should be a part of every funeral service.
How does Legacy help comfort families and facilitate closure?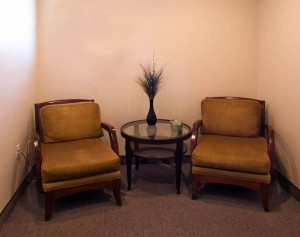 Creating a relaxed environment that encourages personal reflection time helps promote the healing process. With our private sitting room, intimate chapel and viewing area, families are surrounded with a comforting atmosphere. These amenities, along with a large kitchen, give families the ability to create a soothing home-away-from-home experience. Allowing them to prepare or serve food for immediate family and close friends, or relax in a serene space is our way of helping them through a difficult time.
Every family planning a funeral should receive the same care, consideration and help clients of Legacy Funeral and Creation Care receive.
If you're not in the San Diego area, try these tips for finding a funeral home to meet your needs:
Well-known In The Community
Have A Good Reputation
Good Location
Reasonable Pricing
Honest and Compassionate Staff
Peaceful Environment
Services Available To Your Religious or Cultural Preferences
Tags: Funeral Homes, Funeral Services