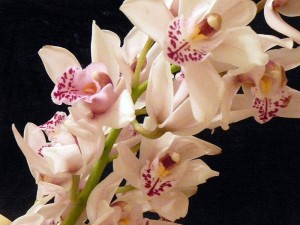 Sending flowers to a funeral or to a family in grief is always appropriate and appreciated. Different religions and cultures have their own traditions passed down from generation to generation; it is important to respect and honor these traditions when sending flowers for a funeral. You want to make sure that the flowers you send convey the right message.
Significance of Flowers for Asian Funerals
In Asian culture, the color and type of flower is very significant. Each flower and color symbolizes something special.
White, light yellow, light pink and other pale colors are the most commonly used colors for an Asian funeral. These flowers give hope to those who grieve.
In Asian cultures, white is the color that represents death and is very appropriate for funerals.
REMEMBER: Red is strictly forbidden for funerals. It is the color of happiness and celebration, making a mockery of those who are grieving.
The most commonly used flowers for an Asian funeral are:

Chrysanthemum: Symbolizing a strong life
Orchids: Representing a sense of high-class and respect
White Carnations: Standing for pure love and good luck
Lilies: White lilies mean purity of the heart. Yellow lilies show gratitude
White Lotus: Symbolizing high virtue and elegance
Gladiolus: Representing remembrance
Larkspur: Standing for a beautiful spirit
Including these flowers into your funeral flower arrangement will have great meaning to the grieving family. Often, the florist that is working with the family can help create a beautiful and significant funeral piece that will mix well with the other funeral tributes the family has created.
Tags: Funeral Etiquette, Funeral Flowers, Funeral Traditions