What is a Green Burial?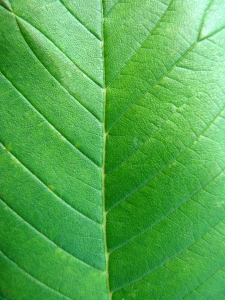 A green, natural or eco-burial is a burial that allows the body and the burial grounds to stay as natural as possible. No embalming, concrete vaults, or toxins are used. Bio-degradable caskets, shrouds or blankets are used instead of traditional caskets, urns or vaults.
What is the Importance of a Green Burial?
Green Burials cause minimal environmental impact. In nature everything is recycled, there is no waste. Green burials are both an earth friendly, and less expensive option.
Is Cremation Considered Green?
A green burial is often an alternative to cremation. Cremation, however is more environmentally friendly than traditional burials. Using a bio-degradable urn is a good option if you're considering a green cremation.
Modern crematoriums have made significant reductions in emissions through out the years, making cremation a safe choice.
What are the Costs of a Green Funeral?
The average price for a green burial ranges from $1,000 – $4,000, which usually includes the burial plot, opening and closing of the grave, grave marker and maintenance fee.
Planning a Green Funeral.
A few years ago, green burials were unheard of by most funeral directors, and some still frown upon the idea. The industry, however, is beginning to be more open and accommodating to the green burial practice.
Make Arrangements Ahead of Time.
Like traditional burials, it is a common practice to pre-plan your green funeral and burial. Stating your exact intentions in your will, as well as informing your family of your choices will make things less complicated.
Educate yourself. Find as much literature on green funerals as possible, and prepare yourself ahead of time.
Ask your funeral director about green options and green services available in your area.
Find a specialist. They can help you find the most environmentally friendly options available.
Green Burial Options Available
Depending on the services available in your area, there are several options to consider when planning a green burial.
Embalming slows the process of decomposition, allowing for a longer period between death and burial. When opting for a green burial, you will skip this step, using a closed casket and a rapid burial.
Bamboo, cardboard, jute caskets, shrouds, blankets or bio-degradable urns are used in green burials, instead of traditional concrete vaults and hard-wood caskets.
Green cemeteries are not as popular as traditional cemeteries, making them harder to come across. A green cemetery provides a habitat for endemic birds and animals, flowers and shrubs. Ask your funeral director to help you find a green cemetery in your area.
Grave Markers and Tombstones for a Green Burial

Having a grave marker or tombstone is important to family and friends in grief. It gives them a place to go to remember and honor their loved one. Something to consider when planning a green funeral is to use a living or natural memorial, instead of the traditional marble or quarried headstones. Planting a tree or rose bush leaves a beautiful and memorable message that will carry on your honor.
Ideas for Green Funeral Services
As with the burial, you want your funeral service to be just as environmentally conscious.
Use recycled paper for programs.
Use flowers from your local organic growers and farmers.
In lieu of flowers, ask friends and family to make donations to your favorite charity or wildlife preservation.
There is joy and honor in living a well-rounded life with a passion for the environment. Creating a unique memorial and burial service will leave a large impact on your family and friends, allowing them to carry on your legacy.