Grief and Depression go hand in hand when it comes to losing a loved one. Losing a loved one affects not only our mind, but our body as well. Our mind and body work together and react to the loss as a threat. Grief is just the minds way of coping with the threat.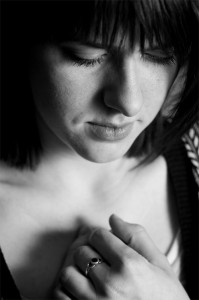 People who are grieving often become withdrawn from the world and although grief is a natural and healthy reaction, it can be become very serious and even threatening to your physical health. It can be hard to tell the difference between the depression that comes along with grief and clinic depression, but the more you know about the signs and symptoms, the easier it will be for you to understand and take action when needed.
Speaking to someone who is grieving can be emotional, and often times things can feel awkward. It is very important to be honest and supportive to someone in grief; to offer a listening ear and a helping hand. Acting natural and calm while letting them know how much you care for them, will help ease the pain. Encouraging them to talk about and express their emotions and feelings will help heal the wounds of grief.
A few things to be avoided when talking with someone in grief
Don't avoid them
Don't pry. If they don't want to talk, don't force it.
Don't ask for details about the person's death.
Don't offer advice with quick solutions.
Don't try to cheer up or distract them.
Don't minimize their loss. (Example: "You will move on", "He is in a better place.", "You can always re-marry". Even though these things might be true, it is not something the grieving person wants to hear.)
Continue reading "The Thin Line Between Grief and Depression" »