Plant a memory of your loved one with beautiful memorial flowers and trees that express your sympathy to be shared with friends and family. Or, give a unique "growing memory" gift that blooms and flourishes year after year while creating a lasting tribute to a loved one. What better way to remember a cherished one than with a tree or flowers in a memorial garden?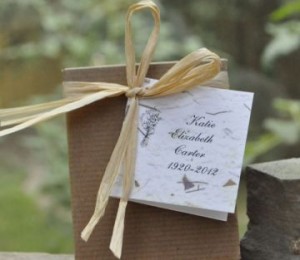 In planting trees and flowers, you're passing the gift of life back to earth. Unforgettable lush trees benefits everyone for future generations to come through sight and meaning. They also provide a wonderful symbol of the continuation of life for your loved one.
One company that is offering a memorable way to memorialize life is Plant A Memory. With them, they help create a beautiful way of remembrance of your loved one with their plant memorial gifts.
This company offers evergreens, forget-me-nots, daisies, wildflowers, herbal garden mixes or roses to remember your beloved. All come in beautiful packaging that is dedicated to your loved one.
With these seeds and trees, you'll be able to create a memorial garden with gorgeous flowers and trees that offer a special place to honor your cherished one. Every time you see the garden, you'll be reminded of all the fond memories that you two shared.
It's also something that you'll be able to share with family members and generations to come.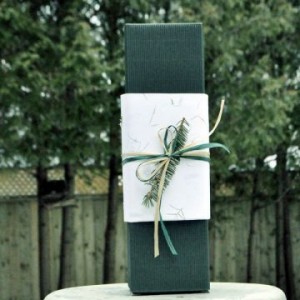 Since Plant A Memory features these lovely seeds and trees in beautiful packaging, they are ideal for funeral keepsakes. Some family members like to save flowers from the funeral as a keepsake, but These lovely seed packets offer a renewable alternative to that practice.
They are even personalized with name, dates and a special message. Choose a dove bookmark with a wildflower mix, a cross memorial keepsake with forget-me-nots or a lovely evergreen that let family members have a beautiful, living keepsake to cherish for years to come.
Share lasting memories by planting flowers and trees that will bloom and grow with time. Visit Plant A Memory for meaningful and special flowers, as well as evergreens to create an everlasting impression for your loved one.
Tags: Funeral Flowers