Burying the dead goes back to the early Christian times. The early Catholic Church openly forbid cremation for centuries because of the belief that the body is a temple of the Holy Spirit. Cremation was seen as a pagan practice that denied the doctrine and faith in resurrection. Early Catholicism viewed burial as a symbol of  hope for resurrection, as well as a continuance of early Christian traditions.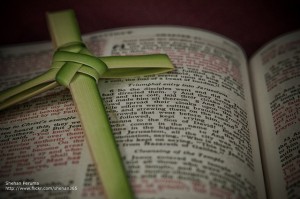 Only in the last 50 years has Catholicism accepted cremation as a means of final disposition. In 1963 the Vatican lifted the ban on cremation for Catholics. Cremation then became a practice allowed under certain  circumstances, providing that the reasons did not counter Christian beliefs.
The Church once used very strict rules for funeral services and sacraments in the event of cremation. The Church did not allow cremated remains (also known as cremains) to be present in the church during the celebration of mass or any prayer vigil. The body had to be present for all services before cremation.
The Order of Catholic Funerals was three separate, and ideally, sequential rites to celebrate the end of one's life in the flesh, and the beginning of a new one in spirit:
Prayer Vigil – a short prayer service that takes place during the time immediately following death.
Mass – a celebration in the funeral liturgy.
Rite of Committal – another short prayer service held at the cemetery or place of internment.
The ideal sequence of the three is: the vigil, funeral mass and then the rite of committal.
In 1997, the Vatican granted permission for cremated remains to be present for mass and  rite of committal, making Catholic cremation more openly available to families in need. The Church still recommends traditional burial. However, Catholic cremation has quickly gained popularity, and is seemingly necessary for many Catholic families. The reasons for cremation differ, but cost is by far the most common.
Keeping with The Church's traditions of the sacredness of human life, there are still strict rules on the sanctity of human ashes:
The cremated human remains (cremains) shouldn't be scattered, divided among family or kept at a home.
Cremains should be treated with respect, and laid to rest in a cemetery, either in a grave or mausoleum.
According to the Cremation Association of North America cremation rates in the United States have risen from 5% (from nearly 20 years ago) to 39-45% as of 2008. It is estimated that Catholic cremation has risen to approximately 15-20% in the last ten years.
Special Thank you to Shehan365 For the beautiful picture via Flickr.
Tags: Burial, Cremation, Cremation Urns, Funeral Traditions